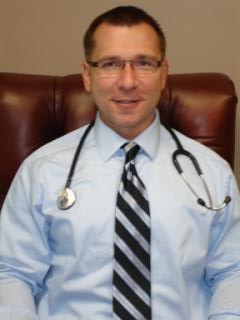 Dr. Peter Tarbox is a neurologist in San Antonio, Texas and board certified in Neurology by the American Board of Psychiatry and Neurology.  He received his medical degree from Medical College of Wisconsin and has been in practice for 21 years.
Education & Medical Training
University of Texas Health Science Center at San Antonio
Residency, Internal Medicine, 1993–1994
University of Texas Health Science Center at San Antonio
Residency, Neurology, 1994–1997
University of Texas Health Science Center at San Antonio
Fellowship, Clinical Neurophysiology, 1997–1998
Medical College of Wisconsin Class of 1993
Awards, Honors & Recognition
Meaningful Use Stage 1 Certification, Centers for Medicare & Medicaid Services 2012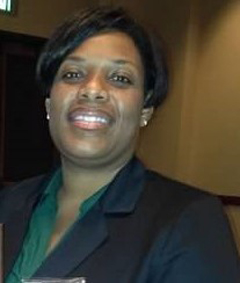 Jeannine Thomas, PA-C had a fifteen year career as a Paramedic and Educator by the time she received her Master's degree in Physician Assistant Studies from the University of Texas Health Science Center at San Antonio in 2009. She began her Physician Assistant career at the San Antonio Military Medical Center as part of the general surgery department. PA Thomas was an integral part of all aspects of patient care from preoperative to postoperative management. PA Thomas first assisted in a wide variety of surgical procedures and also performed minor surgical procedures independently.  Due to her proficiency, she was further trained in anesthesia management, surgical oncology, gastrointestinal surgery, and trauma surgery.
PA Thomas then accepted a position with the UT Medicine Neurology department.  She evaluated and treated patients in the outpatient clinic.  Due to her dexterity, she was given the opportunity to manage patients within the consultation team, Movement disorder, Headache, Neuromuscular Disorders, and Dementia subspecialty clinics.  She also was involved in clinical research in association with Cancer Therapy & Research Center.  PA Thomas is trained in Botox injections, occipital nerve blocks, and deep brain stimulation programming.
Education and Medical Training
Master of Science in Physician Assistant Studies, University of Texas Health Science Center-San Antonio
Bachelor of Science in Health Care Sciences, UTHSCSA
Bachelor of Science in Biology, University of Texas at San Antonio
Bachelor of Arts in Psychology, UTSA
Awards, Honors, & Recognition
Bexar County Physician Assistant Society, Vice President
Earned selection in the Worldwide Leaders in Healthcare with the International Association of HealthCare Professionals 2013.